青文出版社股份有限公司

Ching-Win Publishing Co., LTD,



【常青品牌。秉文創新】
  「青文出版社」創立於西元1964年,創社初期以童書、哲學、美術、台灣歷史、台灣文化等叢書出版為主。
自1975年起,陸續引進廣受國人所喜愛的《哆啦A夢》(初期引進台灣書名取為《機器貓小叮噹》)、《神奇寶貝》(2016年起更名《精靈寶可夢》)、《名偵探柯南》、《聖鬪士星矢》、《摺紙戰士》、《初音》、《Re:從零開始的異世界生活》、《美少女戰士》等等作品,滿足著學子們的夢想世界,更豐富了許多人的童年生活。

【讀享娛樂。領導流行】
  2000年後藉由圖冊書籍、漫畫雜誌《快樂快樂月刊》、電玩攻略《電玩通》、模型雜誌《HOBBY JAPAN國際正體中文版》的出版,奠定在港、台地區日系娛樂情報出版的首要地位。
同時,進軍時尚流行市場,引進台灣女性最愛的《mina》、《ViVi》、《with》等日系時尚雜誌,帶入最新、最快的流行情報,成為中文繁體市場最大的日系時尚出版集團。

【出版界的變型聖鬥士】
  當數位浪潮持續衝擊,閱讀和出版都面臨必要的轉型,就像變型金鋼一樣,必須因地置宜、因應市場環境所需;
不止是平面,「數位化」和「立體化」將是進階追求的目標,便於讀者在短暫、片段的時間內,可以透過數位平台進行資訊的閱讀。

【娛樂文創內容提供者】
  2017年青文官網全新改版,除了原有的「購物網」電子商務服務外,規劃「青文報」新聞專區,作為提供「動畫」、「漫畫」、「電玩」、「輕小說」、「模型」最新資訊之網路平台,更擴大「無限誌」提供網路作家創作發表空間,鼓勵作者與讀者直接互動,讓更多好作品成為典藏。
  「青文出版社」自創社至今,歷經三位社長,祖傳父、父傳女,初衷不曾改變,堅持為台灣文化盡份心力,成為最重要娛樂文創內容提供者之一。

【Evergreen brand】
  Ching-Win Publishing Co., LTD.(Ching-Win) was founded in 1964 in Taipei, Taiwan. In the beginning, the company focused more on publishing Children's books and titles including philosophy, arts, Formosan history and Taiwanese culture. Afterwards, many high-quality and well-known publications such as Doraemon(哆啦A夢)", "Pokemon(精靈寶可夢)", "Detective Conan(名偵探柯南)", "Saint Seiya(聖鬥士星矢)" "Origami Fighters(摺紙戰士)", "Hatsune Miku (初音)", "Re: Life in a different world from zero(Re:從零開始的異世界生活)",and "Sailor Moon(美少女戰士)" had been introduced to the community which had enriched many of our childhood reading experience.

【Enjoy entertainment】
  Since 2000, the company also issued graphic collection, "Famitsu (video game strategy guide books)", Comics Magazines, and "Hobby Japan Magazine (Model Magazine)" and as a result, has become one of the forefront publishers of Japanese entertainment information publishing in Hong Kong and Taiwan.
Moreover, we has also stepped into the fashion's market by publishing more Japanese fashion magazines such as Mina, ViVi, and With to bring in the latest fashion trends, and soon became the largest Japanese fashion publisher groups.

【The Transformers in publishing】
  As the 3C era arrived, the publishing industry was changing dramatically and the old way of doing business was not meeting the market needs. Not only making changes to the prints, our goals also included advancing digital and Three-dimensional publications to provide the consumers a pleasant online experience in a short, fragmented time.

【Entertainment content provider】
  "Producing Quality Publications; Setting the Pace for Fashion" is our corporate motto set to remind us to always do our best to satisfy our consumer's desires. We issue over 100 magazines and more than 450 titles every year which covers comics, games, model toys, light novels, and series book collections. We have also use vary activities, multi-media, and shopping platform in order to shorten the distance, gain more interactions and better serve to our customers.
  In 2017, Ching-Win rebuilt the official website. In addition to the existing "shopping corner (e-commerce service)", the "Ching-Win News(青文報)" area is new opened to provide "animation,""cartoons," "video games," "light novel," and "Hobby" related latest information to Customers. Also, the "Infinity corner" provides space for the creation of online writers, encouraging authors and readers to directly interact with each other, and allow more good works to become collections.
  Since its founding, Ching-Win has experienced three presidents. The intention and mission handed down from ancestors have never changed; the company has consistently dedicated themselves to Taiwanese culture and become one of the most important entertainment and cultural content provider.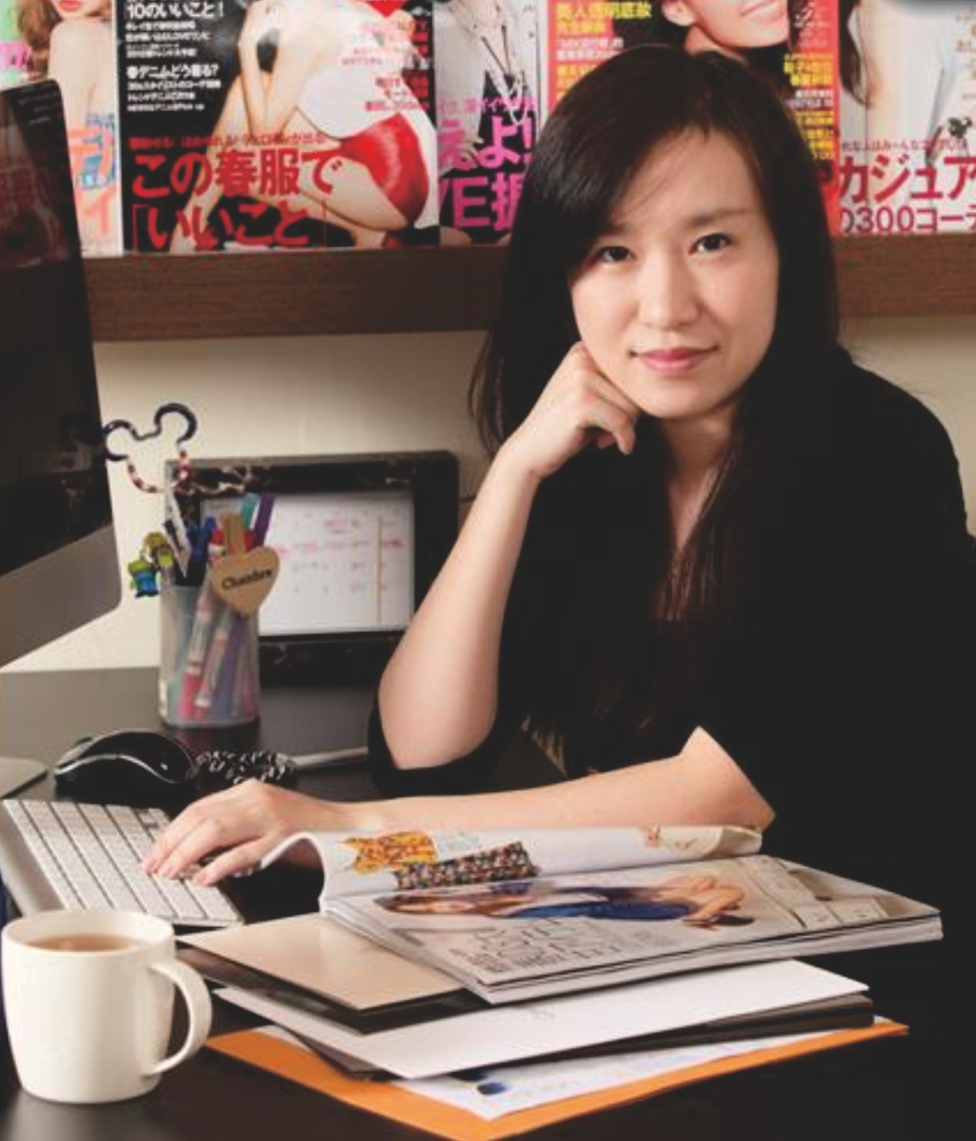 黃詠雪 青文出版集團 總經理


Suzy Hwang

C.E.O. of Ching Win Publishing Group

學歷:
成功大學AMBA經營管理碩士
政治大學高階出版管理碩士學分班
輔仁大學哲學系 輔修廣告傳播系
經歷:
第九屆中華動漫出版同業協進會 理事長 (2018~至今)
第五屆中華出版倫理自律協會 理事長 (2018~至今)
第八屆中華動漫出版同業協進會 常務理事 (2014~2017)
第六、七屆台北市雜誌商業同業公會 理事(2011~至今)
第四屆中華出版倫理自律協會 常務理事 (2013~2017)
第六、七屆中華動漫出版同業協進會 理事(2008~2017)
第二、三屆中華出版倫理自律協會 理事(2007~2013)
第一屆中華出版倫理自律協會 監事(2004~2006)
Educational background
Master of Management AMBA of National Cheng Kung University
Publishing credits MBA class of National Chengchi University
Master of Philosophy, Minor Advertising Communication of Fu Jen Catholic University
Community profile
9th Managing director of Chinese Animation & Comic Publishers Association. (2018~now)
5th Managing director of The Chiness Association of Self-regulating Publications (2018~now)
8th Executive director of Chinese Animation & Comic Publishers Association. (2014~2017)
6th and 7th Director of Magazine Bussiness Association of Taipei(2011~now)
4th Executive director of The Chiness Association of Self-regulating Publications (2013~2017)
6th and 7th Director Chinese Animation & Comic Publishers Association(2008~2017)
2th and 3rd Director of The Chiness Association of Self-regulating Publications (2007~2013)
1st Supervisor of The Chiness Association of Self-regulating Publications (2004~2006)



▍

地址:104台北市長安東路一段36號3樓


▍

Address:3F, NO.36, Sec.1, Chang-An East Road, Taipei, Taiwan 104


▍

TEL:+886-2-2541-4234   


▍

FAX:+886-2-2541-4080  


▍

E-Mail:service@ching-win.com.tw


▍

Website:www.ching-win.com.tw


---
代表作品(IP)
Representative Works