向世界推廣來自日本最新的動漫創作知識技術
  KADOKAWA Contents Academy株式會社成立於2013年10月,希望透過專業教育機構將日本獨特的創作技巧推廣至世界各地,讓動漫相關內容產業能有更活躍的發展與成長。
  我們的母集團在日本已有70年歷史,即是從出版業起家,現為日本首屈一指內容產業企業的株式會社KADOKAWA。希望透過設於海外的內容產業教育機構「角川国際動漫教育」,以亞洲為中心向世界各地發展,培育各地創作原創作品的人才與打造適合的環境,以貢獻在地娛樂產業之發展與多樣化。此事業同時也是日本經濟產業大臣所監督之官民合資基金機構「株式會社海外需要開拓支援機構(酷日本機構)」初始協助的國內企業。而位於台灣台北市的「角川国際動漫教育」就是由台灣角川國際動漫股份有限公司所設立值得紀念的第一間機構。
  邀請到台日兩地的現役創作者執教,並透過日本獨有的實戰性課程規劃,加上在學期間及畢業後的相關就業輔導支援制度,以養成具國際級水準人才為目標,期許能讓更多發源於台灣的原創作品發光發熱。


From Japan, New "Learning" Platform to the World
  KADOKAWA Contents Academy Co. Ltd was founded in October 2013 with the aim of constructing a platform of new "Learning" that helps spread the know-how of Japanese content producing to the world. KCA is supported by parent KADOKAWA Corp. which started with publishing and has become one of the biggest content business companies passing through 70 years history.
  Through this overseas content school business, KCA aims to grow the talents and provide grounds that can allow them to create their original works in their countries and areas of the world with the focus on Asia. This contributes to the creation, development, and diversification of local entertainment industries, which is supported by Cool Japan Fund Inc.: a public-private investment fund supervised by the Minister of Economy, Trade and Industry, and other national corporations.
台灣角川國際動漫股份有限公司. which runs the first school "角川國際動漫教育"(KADOKAWA International Edutainment) in Taipei.
  KIE would like to bring up international creators and produce many Taiwan-original works. Under the guidance of not only Taiwanese and Japanese teachers who are active professional writers, but also the careful and practical educational curriculum produced in Japan, this original education content can effectively help students acquire potential jobs in the future.




▍

地址:台北市中正區館前路43號7樓


▍

Address: 7F., No.43, Guanqian Rd., Zhongzheng Dist., Taipei City 10047, Taiwan


▍

TEL:+886-2-2311-3767


▍

FAX:+886-2-2311-2685


▍

E-mail:info@kadokawa-ie.com.tw



---


目前開辦的課程

1. 漫畫課程
  透過「圖畫」與「故事」來表現傳達腦中的想法與世界觀是製作漫畫的樂趣之一。本機構的漫畫課程不僅教授故事構成、角色設定、分鏡製作、電腦繪圖等基礎技術,更配合台日現役漫畫家講師及顧問的應用技術指導,學習如何製作有趣、受歡迎漫畫作品的方法和訣竅。此外也有機會透過接受現役編輯分享實際與漫畫家合作的經驗,進一步了解認識業界第一線製作流程,且於畢業前也會舉辦企業發表會、畢業作品成果展、ComicWalker GLOBAL網站刊載及KADOKAWA出版社內部審查等各式就業支援,期望能將同學們出道的可能性擴展到最大。


The Courses available

1. Manga Course(For Beginners~Experienced people)
  One of the enjoyments of manga creation is that students can freely express their attractive ideas and views of their world with "Picture" and "Story". In this course, not only can students learn the fundamental skills of story making, character setting, NAME (storyboard), digital drawing, but also advanced techniques with the know-how of"what makes manga interesting" by the Taiwanese and Japanese teachers, who are active professional manga artists. Furthermore, the students can receive practical instructions in an assumed role between an editor and a manga artist production site situation during the class. All of the students' graduation works are checked by the editors from KADOKAWA so that new creators can be discovered among them; this will therefore maximizes the possibility of the students debuting in the professional industry.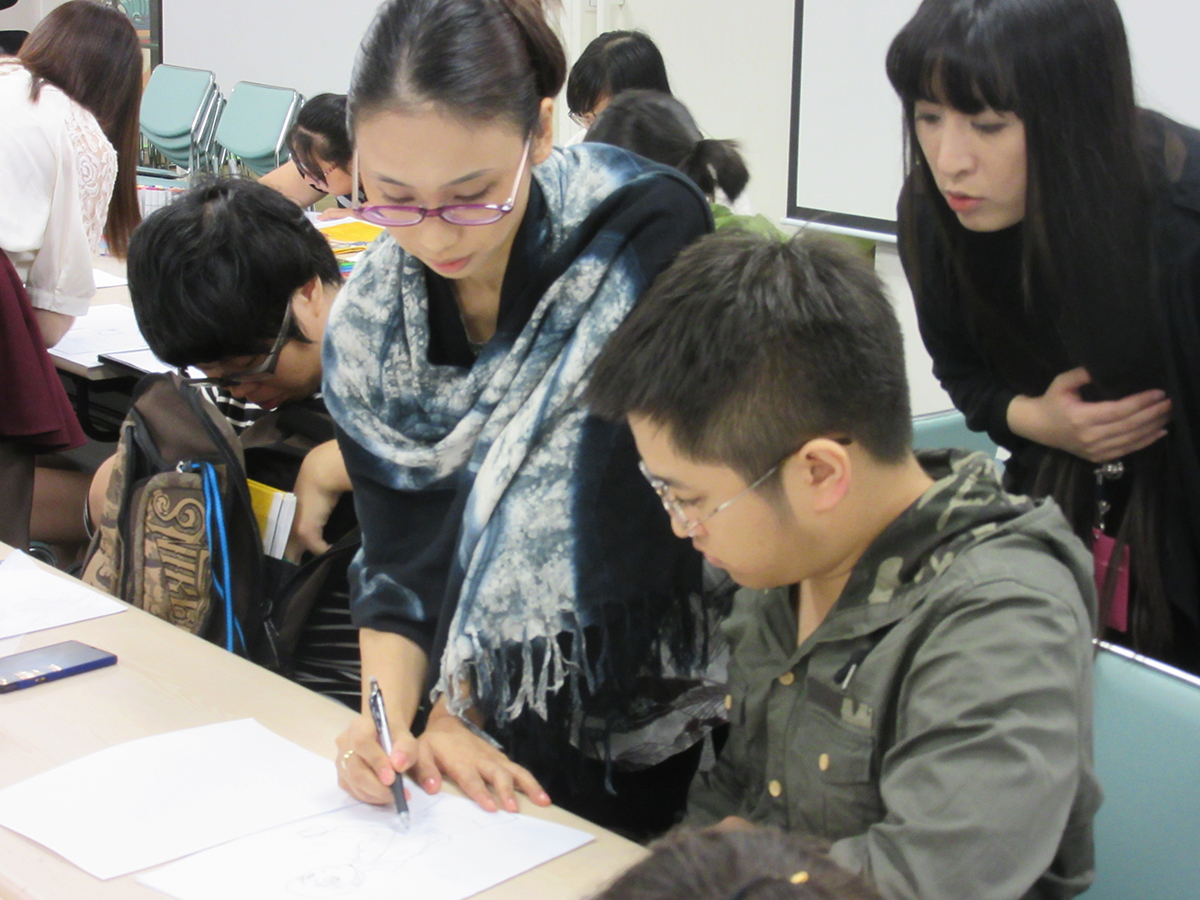 2. 角色設計課程
  漫畫、動畫、遊戲、廣告、商品包裝等,「角色設計」在資訊傳達快速的現今社會中,充斥在我們的生活周遭。在這門課程中將可以學到從角色設計、世界觀設定等基礎,以至其相關應用方法、市場流行元素的調查分析與結合等廣泛的知識技術,以成為活躍於各個領域中的角色設計師為目標前進!與漫畫課程相同,如畢業前的企業發表會、畢業作品成果展、ComicWalker GLOBAL網站刊載及KADOKAWA出版社內部審查等,將透過各式就業支援,協助同學們往業界發展出道。


2. Character Design Course(For Beginners~Experienced people)
  "Character" is loved not only in manga and animation, but also serves as a messenger in games, advertisements and merchandise designs in this information-oriented society. In this course, KIE will teach students the basic design such as character setting and view of the world setting to the extensive knowledge such as utilization and marketing of character contents, which strives to lead students to be a professional character designer who can be successful on the multiple fields. Similar to Manga Course, students will be instructed by editors, and graduation work will be checked in editorial department of KADOKAWA. KIE creates a path to help students prepare to work as a professional illustrator.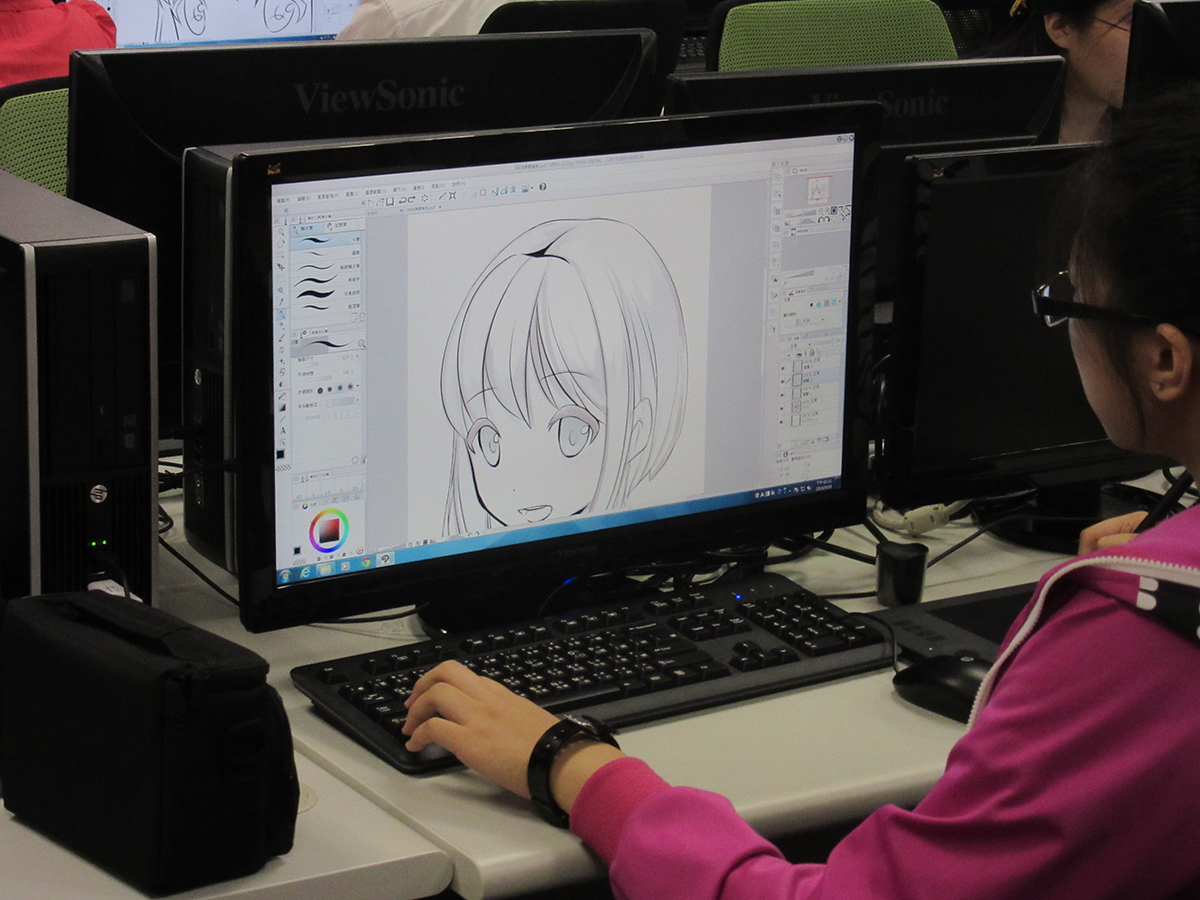 3.聲優養成課程
  角川動漫教育全新推出由日本專業人士量身打造的專業聲優課程,由台灣現役業界配音員進行中文授課,不論是動畫配音、影視戲劇、節目旁白、廣播、廣告配音等多種配音技巧一次網羅,即使不會日文也能學習日本獨門的聲優配音秘訣!
  從基礎的發音矯正到精湛的演技訓練,透過最專業的聲優養成方程式,搭配三大實力檢測機會,打造屬於自己的七色聲線,用你的聲音為角色注入生命力,體驗不同的精彩人生!

3. Voice actor
  This brand new course for voice acting which is produced and designed by professional Japanese expert,and guide by the present voice actors in Taiwan. This course would include all performers and skills improvement for voice acting, such as animation, drama, narration, radio, and commercial as well. You can learn all the secrets about Japanese style voice acting without learning Japanese itself!
  From the basic vocal excises to advance level performance, this course will help you to build up you own varieties of vocal abilities, let your voice become the soul of the character, make you a different life!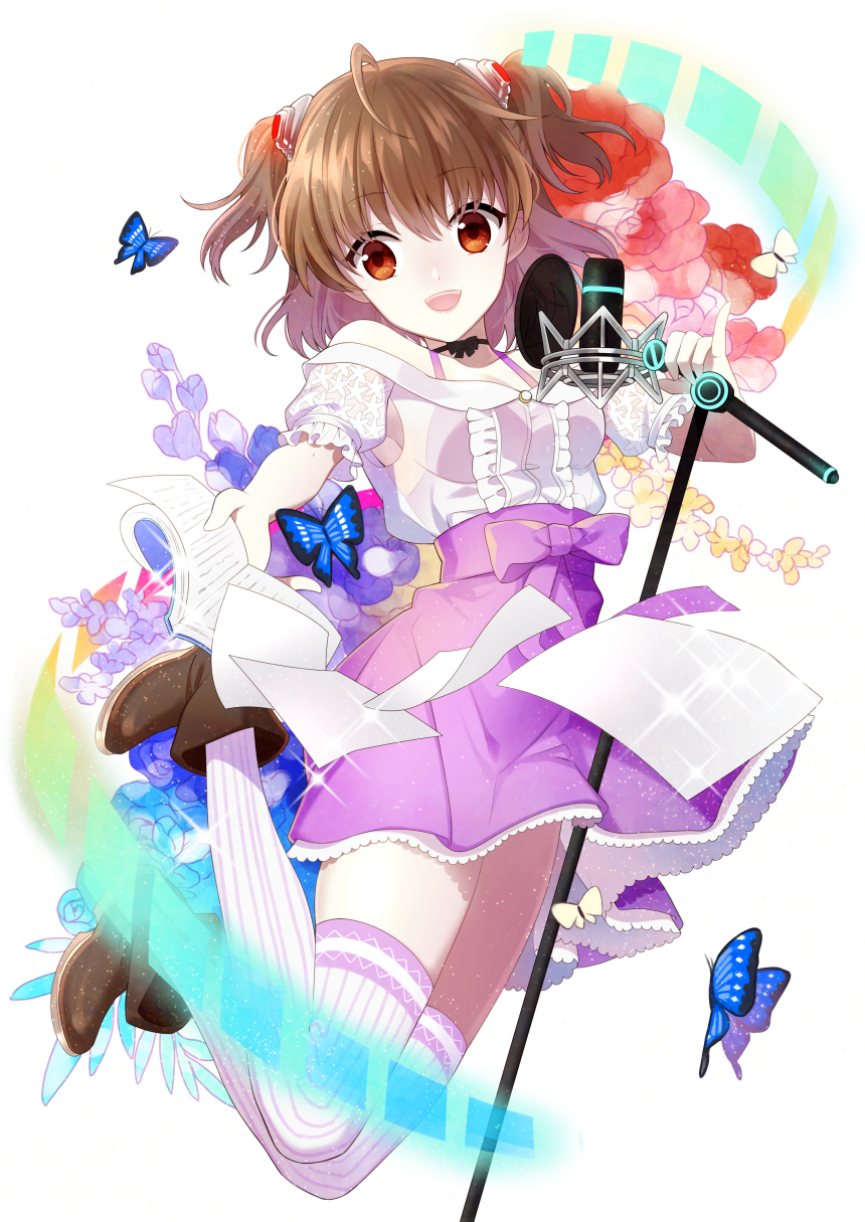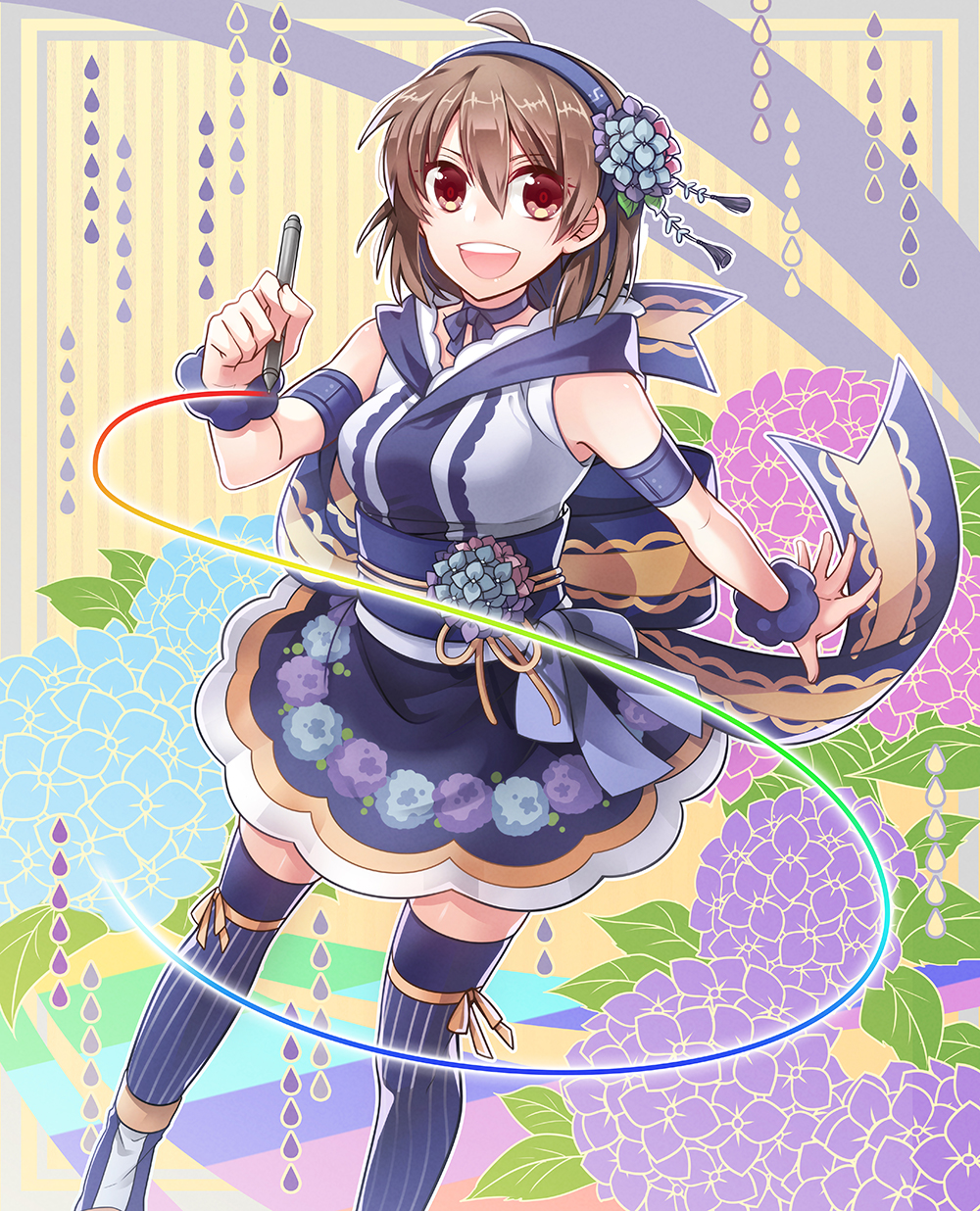 4. 輕小說課程
  發祥於日本,在全球擁有廣大粉絲的「輕小說」,在台灣也擁有眾多讀者支持,發行量也相當可觀!以輕小說為契機,愛上讀書的人也不少。由台灣人氣第一線輕小說作家親自監修課程大綱,不只教你寫出引人入勝的作品,更教你創作商業輕小說的知識技術、分享寶貴經驗!本課程以完成足以投稿輕小說比賽水準之作品為目標,若在比賽中得獎,還有機會正式出道、出版作品喔!

4. Light novels
  Light novels, originated in Japan, has attracted a large number of fans all over the world, and enjoys wide popularity in Taiwan with a quite considerable circulation. Many people start to fall in love with reading through light novels. Taiwan's most popular light novel writers will supervise the syllabus personally, not only teaching you to write interesting works, but also sharing valuable experience and knowledge in creating a more commercial light novel! This course aims at enabling you to contribute works to a light novel contest. If winning a prize in the contest, you will have a chance to debut and publish works!



5. 3DCG課程
  以遊戲為首,在電視節目、電影、動畫中也扮演不可或缺角色的CG技術,近年來在社群遊戲的普及之下,CG製作人員的需求更是日益增加。本課程目標為培養出CG業界的優秀創作者,傳授日本CG製作專業知識技術。課程教綱是由活躍於日本遊戲製作公司,講師經驗也相當豐富的專業人士協助監修,同學們將可以學到在業界工作現場所需的實戰技術。同時也與日本的製作公司合作,協助輔導就業,表現優秀的同學將有機會進入業界實習、任職喔!

5. 3DCG
  CG technology has played an indispensable role in the games, TV programs, movies, and animation. With the popularity of social games in recent years, there is an increasing demand for CG producer. The goal of this course is to cultivate outstanding CG producers by teaching the expertise of Japanese CG technology. We will invite the experts who have considerable experience in schools and Japanese game producer to arrange the syllabus, so that the students can learn actual techniques required in the practical work. At the same time, we will provide guidance for employment, and outstanding students will have the opportunity to work in the Japanese production companies!